Since I've been a little MIA, here's 5 updates on life. Not necessarily my life.
1)
Mark and I leave tomorrow evening to spend
4 whole days
with his incredible family in LA.
Who's excited!!!!!
These people rock my world. I seriously love them. There's currently 10 of us adults and two kids under 2 years old. We'll probably go to Six Flags on Friday, Saturday will be New Year's Eve celebrations, again as a family. We'll probably dine somewhere fancy to celebrate Mark's Dad who just learned he won an Academy Award.
Yes you read that right. An Academy Award. He'll walk the red carpet.
Why? He's a brilliant engineer and he designed a camera (I couldn't tell ya which one to save my life) that was incredibly innovative and tech savvy. Which won him this cool award.
So hurray! We get to celebrate this once in a lifetime achievement! I'm looking forward to it.
2)
My sister-in-law is pregnant again! HURRAYY! More babies!
3)
Today's workout was one of those workouts where I didn't want to go to the gym, and I reasoned with myself that if I got there, I could walk at an 10.0 incline instead of running.But that felt hard. I did that for maybe 10 minutes but I felt bad to get all changed into workout clothes only not to sweat enough to count, so I started running at a 2.0 incline and at my normal medium pace. This also felt incredibly grueling and I didn't understand why. This pace is usually easy. But I was finally moving and I made another mental deal with myself, that if I ran some intervals, that the jogging would get easier. RIGHT?
Nope. Still difficult. And not fun. I sweated (is that a word?!) a lot. And thankfully I finished without further compromise. Nothing feels as good as finishing a hard workout.
4)
We already packed up all our Christmas decorations. Christmas is gone until next year. Don't call me a Scrooge.
5) My very generous and great listener of a husband who really doesn't care for Harry Potter much remembered me saying last summer that when all the DVD's for the movies are available, I want the box set. For Christmas he found them on EBay ( I guess they aren't fully released yet as a collector's item so only a few hundred sets actually exist!) and he bid on them, lost the bid four or five times, and then finally won a box set of all 8 DVDs for me.
You can say it... AWWWW!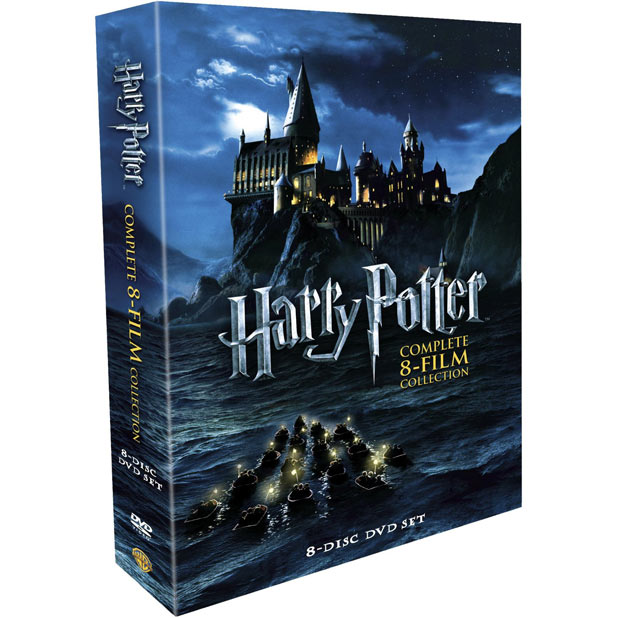 He also let me choose a movie to watch with our new cable, and I picked Twilight Eclipse, and he only complained a lot at the beginning, and a little during the middle and end. :-) If we're going to make him pick, he's on Team Jacob because we all wish we had abs like that.
And you probably all think I'm 17 years old now based on my movie choices and use of exclamation points. I swear I'm almost 30.
What's new with you?
How was your Christmas?
XOXO!
Pin It